Best Seller
100% SATISFACTION GUARANTEE • FREE SHIPPING OVER $50
HOW IT WORKS & WHY YOU'LL LOVE IT
STEP 1
Using a foundation brush, lightly swirl onto powder, then blend evenly onto the face using back & forth motion. Apply a 2nd layer to the areas needing more coverage.
COVERAGE
FINISH
EVERY INGREDIENT WE USE IS BENEFICIAL. HERE ARE A FEW:
Rosemary Extract
Grape Seed Extract
Honeysuckle Flower Extract
Reviews
Customer Reviews
Foundation
I've used Flawless Matte Foundation for several years. Matte foundation in a compact is easy to use both at home and while traveling. Now ordering directly from Emani since it's no longer sold at my local health store.
08/09/2022
Vi T.

United States
Beautiful foundation
Love this foundation! keeps my skin looking naturally flawless all day and I love knowing that it's not harmful.
07/27/2022
Melanie c.

United States
Foundation
I love using your powder foundation. It is the best. I love it because it does not have any talc in it.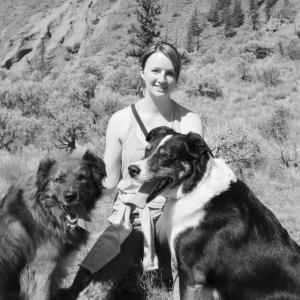 AN
05/24/2022
Amanda N.

United States
My go-to face powder!
I've been using this powder for years and love how it provides awesome coverage yet still looks natural! As someone prone to face and neck eczema, this works like a charm to cover up redness. Being made with natural ingredients, I can feel good about putting it on my sensitive skin. The Natural Sand color perfectly matches my fair skin tone, without making me look ghost white like other porcelain shades do. I just wish Emani would ditch the plastic compacts for something more environmentally-friendly (bamboo?).
04/07/2022
Melissa F.

United States
Matte Foundation
I tried this product about 2-3 years ago and it was too try. This time, I really love the coverage it provides over the sunspots and blemishes. It sticks well to my skin without being caky. It dose not make my face look dry and powdered. The powder adheres well and blends just right so I can use it without anything else. I add a bit of blush and lip gloss and I am good to go. Thank you for making a vegan product work so well, it is delightful to use and I use it with a flat brush instead of the sponge. It collects on the flat brush and I swirl it onto my face in smooth strokes. By flat brush I mean a fully splayed brush which fans out in a circle and is not round at the top but totally flat. I swirl the brush onto the makeup bed and then apply it to my face kind of in circular motions.